Menu Services for Long Term Care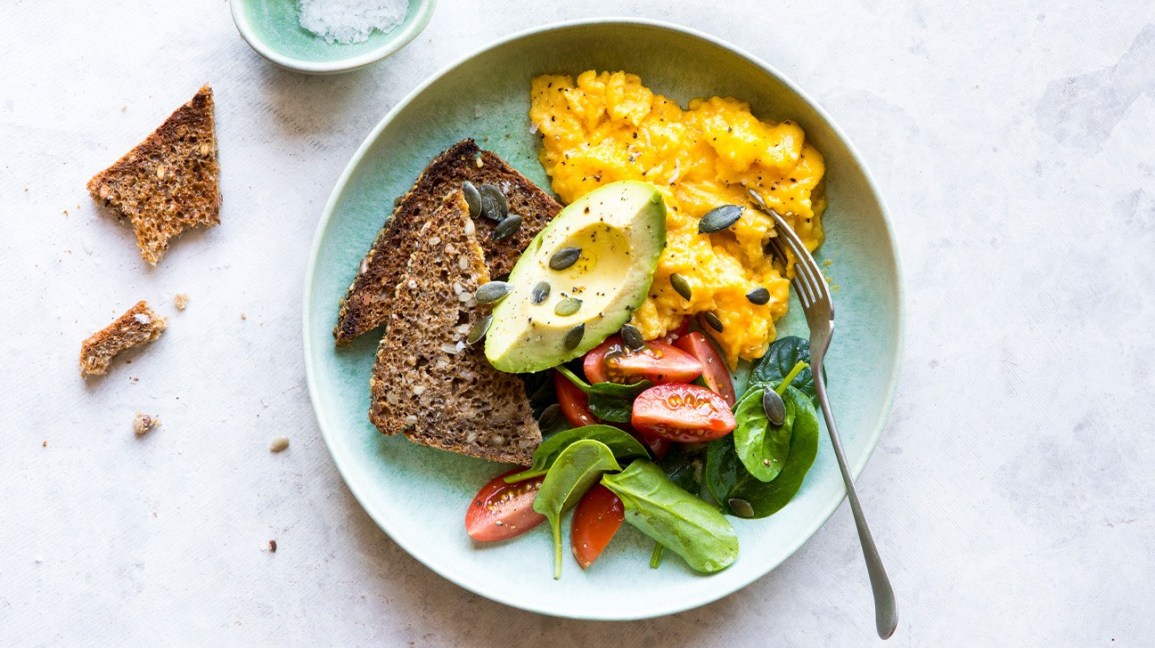 Menu Services for Long Term Care
Quantity Recipe Books with Thousands of Recipes Available
Residents (and staff) love our recipes! We have developed thousands of recipes for Long Term Facilities and are now making them available in a series of cookbooks. Chef are always looking for new delicious recipes and we are delighted to share our new healthy recipes. Recipes are standardized for approximately 50 portions. Each recipes has therapeutic and texture modified diets guidelines on each recipe. Recipe alerts are also on each recipe for the food most common food allergies.
Menu Subscription
Menus are written by registered dietitian-nutritionists with years of experience working in skilling nursing communities, assisted living, recovery and rehabilitation centers, and mental health communities. Menus and recipes are well thought to include nutritious menus and recipes for BRAIN and HEART HEALTH. Enjoy the fresh new recipes residents will love.
The menus are printed and mailed to the facility on a quarterly basis. The menus are already written and ready to go. (No need for downloading software.) Menus are available in select and non- select. The recipe book has over 1000 delicious, economical and nutritious recipes. New recipes are introduced with new menu cycles.
Menu Subscriptions Focus on Dietary Guidelines 2020-2025
Key Elements:
1) Healthy Eating Patterns across the lifespan – maintain a healthy body weight, support nutrient adequacy, and reduce chronic disease
2) Focus on variety, nutrient density, and amount.
3) Limit calories from added sugars and saturated fats and reduce sodium intake
4) Shift to healthier food and beverage choices
5) Supports healthy eating patterns for all
Menus Annual Non Select Subscription:
Menus are 4 cycles per year. Each cycle is 4 weeks. Each cycle is $250.00 per quarter.
Cycle 1 Jan.-March, Cycle 2 April – June, Cycle 3 July-Sept., Cycle 4 Oct.-Dec.
Menus Annual Select Subscription:
Menus are 4 cycles per year. Each cycle is 4 weeks. Each cycle is $300.00 per quarter.
Cycle 1 Jan.-March, Cycle 2 April – June, Cycle 3 July-Sept. , Cycle 4 Oct.-Dec.
Menus Annual Custom Subscription:
Prices vary. Contact for details.
Menus
The menus have weekly menu at a glance and daily spread sheets. The menu cycles are 4 weeks. The menus are planned as heart healthy. Residents love the fresh taste of healthy homemade items. Menu items are select that are lower in fat, salt and added sugar. Serving a heart healthy diet plan as the base diet eliminates the need for a wide variety of menu item production and makes trayline and meal service run more efficient and quickly. Texture modified diets are a texture modified version of the regular diet. Each recipe provides instruction for texture modification and therapeutic diets.
Adverse Reactions to Foods
Recipes
Standardized Recipes are simple, delicious, economical and nutritious. Recipes are selected with heart and brain health in mind. Each recipe includes: Food Safety and Quality Assurance guidelines, Recipe Name, Recipe Category, Portion Size, Ingredient List, Step by Step Instructions, Guidelines for preparing texture modified and therapeutic modified diets, and Allergies Alerts.
Menu Selections Focus on:
Foods to Fight Aging and Help Memory by including whole foods that are lower in fat, salt and sugar and taste great!
Recipes are selected to encourage a healthy brain and heart! Residents will love the new recipes and great tastes. Here are some key nutrients some sample recipes which are incorporated into the menu plans.
Folic Acid (folate) and Vitamin B 12
Menus/ recipes include more and beans and greens with home made salad dressing. The salads are extremely well accepted when paired with a tasty home-made salad dressing. A favorite salad is our Mango, Avocado, Pistachio Salad with Homemade Lime Vingarette or Butter Lettuce with Orange slices and Homemade Citrus Parmesan Dressing. Delicious homemade soups can be a healthy and delicious way to get beans into the menus. Residents love our Tuscan soup and Garbanzo Sweet Potato Soup
Sources of Folic Acid: Leafy Green and Beans
Sources of Vitamin B 12 : Meats, Poultry, Fish and Dairy
Pairing a food rich in folic acid and another rich in vitamin B 12 helps to prevent disorders of the central nervous system, mood disorders and dementia
Menus /recipes include great sources of Selenium. Great recipes to more Selenium include: Pork Chops with Apple Mustard Glaze, Chicken and Artichokes over Brown Rice, Tuna Cakes with Lemon Dill sauce and so much more…
Selenium is mineral that helps to reduce oxidative stress in the brain associated with some cases of mild to moderate depression in the elderly population
Sources: Oatmeal, Lean meats (pork, beef, chicken, turkey), whole grain bread, low fat dairy foods, nuts and seeds, brown rice, beans and legumes, seafood (oyster, clams, crab, sardine, fish)
The benefits of antioxidants are well documented. Menu /recipe items include powerful antioxidants by including an abundant source of fruits and vegetables. Recipes include more flavor from adding spices and less salt. Spices are included in many of our recipes to boost antioxidants. A variety of fruits are offered for desserts. Recipes which include and boost the benefits of antioxidants include : Chicken Curry with Coconut milk, Poblano Chili Soup, Curry Beef with Apple Couscous, Mango Banana Smoothies and so much more.
Help prevent damage and deterioration to brain cells with these foods:
Different colored fruits and vegetables each day to get a variety
Spices: cumin, cinnamon, turmeric, garlic, garlic powder, chili powder
Dark Berries, Citrus, and tomatoes fight the negative effects of free radicals on cells in the brain
Protect Memory with Flavonoids
Tea is a part of the selection of beverages. We also have great recipes for berry smoothies to incorporate more berries in the menus. Adding the zest of citrus to cooked cereals is another way to incorporate great flavor and Flavonoids into the diet.
Tea (recommended 5 cups per day) Black, green or oolong
Brightly Colored Berries: blueberries, blackberries and raspberries
Citrus: Grapefruits, oranges, and lemons
Menus and recipes include more whole grains. Favorites include Southwestern Chicken Barley Soup, Orzo and Wild Rice Salad, Quinoa Citrus and Cranberry Salad…and so much more.
Complex carbs: Release glucose slowly, helping us feel full longer and providing a steady source of fuel for the brain and body.
Primary source of energy for the brain is glucose from carbohydrates
Release serotonin, a mood boosting neurotransmitter
Selenium: A mineral that helps to reduce oxidative stress in the brain associated with some cases of mild to moderate depression in the elderly population
Types of Whole Grains: Beans, Brown/Wild Rice, Bulgar, Oats, Whole grain bread, Whole grain pasta, Soy, Quinoa
Lean proteins are encouraged on the menus/recipes.
Tyrosine and other amino acids may help relieve stress, promote tranquility or restfulness and interact with serotonin in the brain to improve feelings of contentment.
Menus/ recipes include the very important Omega 3 fatty acids. Since the cost of seafood can be very pricey. Recipes have been developed to include salmon and tuna patties. The patties are served with a tasty sauce like creamy dill or lemon sauce. The patties are VERY well accepted in the communities. Homemade dressing are made with olive oils and canola oils to provide a healthy serving of Omega 3 fatty acids.
High in Omega 3 fatty acids may reduce symptoms of depression, clinically defined mood swings such as post-partum depression, schizophrenia and attention deficit hyperactivity disorder (ADHD)
Omega 3 have an effect on the production of neurotransmitters (brain chemicals responsible for mood) including dopamine and serotonin.
Support synapses in the brain to boost learning and memory
Menus/ recipes include a variety of leafy greens. The leafy greens are added to soups, steamed or served as a salad. The salads are always paired with a delicious home-made dressing. Leafy greens are also served on texture modified diets with modifications as stated on each recipe. Residents are in love with our fresh salads.
High in Folic Acid and other B vitamin which can reduce systems of depression, fatigue and insomnia
We have recipes for fruit smoothies made with yogurt. Residents can enjoy a breakfast Strawberry Banana Fruit smoothie paired with our AWARD WINNING Homemade Pear Bread.
Rich in calcium, Vitamin D, whey protein, which help reduce fatigue, repair cell damage, stabilize mood, and promote feeling of well-being.
Fermented Foods with active cultures contain probiotics (healthy bacteria) which have shown in studies to reduce anxiety and stress hormones and effect the neurotransmitter GABA
To start , the facility will set up a contract and fill out a questionnaire to determine the needs of the facility facilities. The facility will then pay the $500.00 start-up fee. The fee covers the cost of the recipe book. New recipes are added as new menus are developed.
Contact us today for samples!
Jackie Larson MS RDN
Consultantdietitian.com
[email protected]
(949) 760-0877